Dental Implants in Wantirna
Restore your smile with quality dental implants
Have you lost a tooth and wish to replace it? Does it hamper your speech, your smile or make chewing your favorite food more difficult? In Wantirna, you will find our clinicians who are well trained, up to date with the latest innovations in implantology, most qualified for placing dental implants and helping to restore the esthetics and function of your smile.
Losing a tooth for any reason such as decay, periodontal disease, trauma or aging greatly affects your quality of life. Tooth loss means an overall reduction in the functions of your mouth, especially if it is a molar or a front tooth, both of which have their special functions while speaking and chewing, respectively.
What are Dental Implants?
---
Dental implants are a tooth replacement solution for patients with unsalvageable teeth or gaps in their smile. They consist of artificial tooth roots that are carefully and surgically placed into your jawbone. The implant then undergoes a process called 'osseointegration', where it fuses with the jawbone, providing a stable and secure base for your prosthetic teeth.
Why Choose Dental Implants?
---
Here are some reasons why dental implants are sometimes a necessary
cosmetic dental treatment
which we take quite seriously at SDG Dental:
Lost teeth mean lost function
You may feel you can't chew your food as efficiently as you could after tooth loss. It greatly impairs your ability to chew and digest your food adequately, requiring more effort and becomes a tedious task.
Long-lasting solution
Dental implants are a long-term solution for tooth replacement. They are designed to last for a lifetime with simple care and maintenance, providing a durable and reliable option that's well worth the investment.
Preserves jawbone
When a tooth is lost, the underlying jawbone can start to deteriorate over time due to lack of stimulation. Implants help stimulate your jawbone. This prevents bone loss and helps to maintain the structure of your face.
Additional stress on adjacent teeth and masticatory muscles
You may find that you must shift the food to alternate teeth to chew more efficiently, adding stress on the masticatory (chewing) muscles and teeth being used excessively. There becomes a large imbalance in the overall bite if you lose a tooth.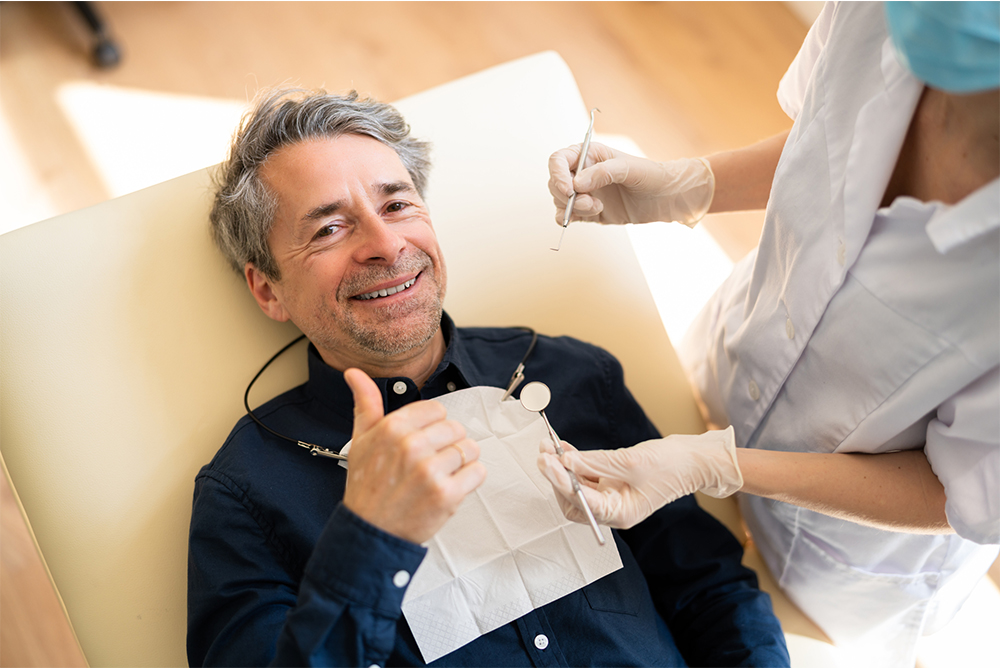 Am I a candidate for Dental Implants?
---
Dental implants are a great option if you're looking for a durable, long-term solution for missing or damaged teeth. There's a few essential criteria to meet in order to be eligible for dental implants however.
Sufficient jawbone density is crucial as there needs to be enough bone for the implant to successfully fuse with so that it does not become loose over time. However, if you do not meet this criterion, bone grafting may be a possible option.
Eligible implant candidates would also be free of gum disease or dental conditions that would interfere with the implant's ability to fuse with the bone.
Non-smokers, as there is a high probability of the implant not fusing properly in those who smoke.
We can assess if you meet these criteria once you come in for your implant consult at SDG.
What is the Dental Implant Procedure?
---
Implants are like small screws made of titanium. This precious metal has the unique ability to attract bone-cells, causing it to integrate or "osseo-integrate" once it has been placed, during the healing process. Once the implant has healed in a few months, it is ready for the prosthesis to be supported, which could either be a dental crown or multiple crowns fused together known as a bridge, or a denture.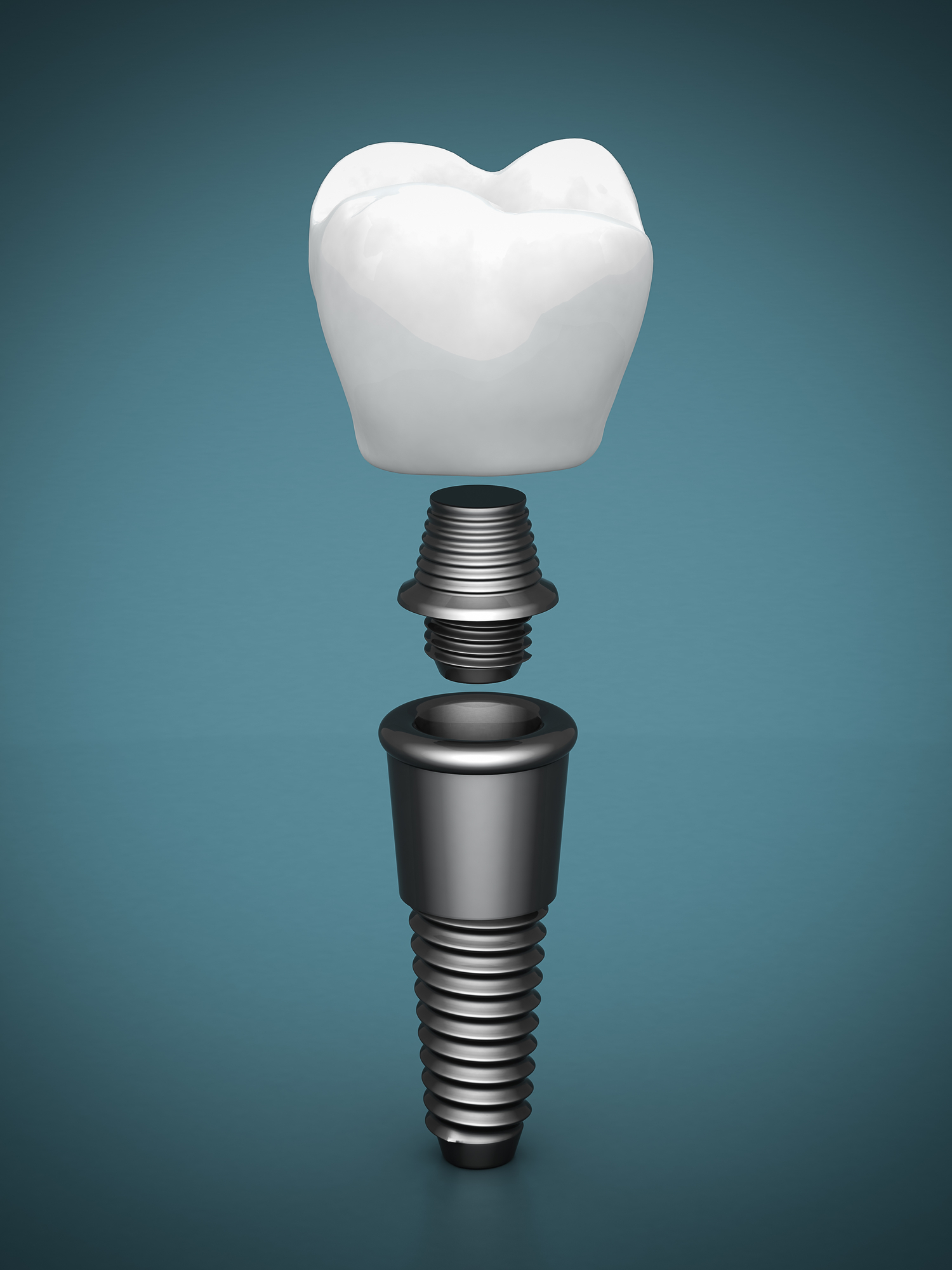 Benefits of Dental Implants
---
Apart from being a permanent solution to missing teeth, there are some great benefits of getting your dental implants done at Studfield Dental Group:
Dental implants become part of your body!

Implants permanently integrate within your jawbone, becoming naturally part of their structure. This allows for complete replacement of your lost tooth's root while also giving extremely stable support to the dental prosthesis it is meant to hold, such as a crown, bridge or denture.

Implants feel and appear completely natural

As the implant integrates within the bone, you can't tell you ever lost your tooth. The implant feels as if it is one of your own natural teeth! They not only feel but look entirely natural in your mouth after the crown or bridge has been placed. The superior esthetic results to just crowns and bridges alone are what makes dental implants the best and most aesthetic option for replacing lost teeth!

Dental implants are Conservative

Dental implants require jaw bone to be placed within, thus eliminating the need for root canal treatment, cutting and using the adjacent teeth as is required for bridges. This makes dental implants the most conservative and long-term option to replace missing teeth.
Restore your smile with dental implants
Cost of Dental Implants in Wantirna??
---
The cost of getting dental implants can depend on various factors such as your unique condition, and any other procedures that you may need. To get a more accurate cost estimate, it is best to consult with one of our experienced dentists for a personalised quote and to discuss your specific condition and treatment plan in detail.


More reasons to consider Dental Implants
---
Efficiently restore your dental aesthetics and function

If you have had dental implants placed at Studfield Dental Group, you can smile freely, feel comfortable and chew as well as you could before you lost your tooth- and may not ever remember what it was like to have a missing tooth at all.

Easy to maintain oral hygiene

You can treat your dental implants like you would your natural teeth, hence brushing and flossing is just as simple as always.

Enjoy restored self-confidence and self-esteem

Our lovely patients firmly believe that Studfield Dental Group is the best place to have their implant work done – they leave looking and feeling amazing.

Cost-effective

While the initial cost of implants may seem higher than alternatives, their durability and longevity make them a cost-effective choice in the long run.

Customised Solution

Each implant is designed and customised to fit your unique dental anatomy, ensuring a perfect fit and optimal functionality.
Alternatives to Dental Implants
---
If dental implants are not suitable, we have other alternatives that you can choose from. Our solutions include dental bridges, partial or full dentures, and restorative options like dental crowns for damaged teeth. The most fitting alternative depends on your individual oral health, preferences, and goals, and consulting with one of our dental professionals will help determine the best course of action.
At Studfield Dental, we also offer a wide range of dental services from general dentistry, cosmetic dentistry, orthodontics to emergency, family dentistry and much more so that you can get the dental care you need.
Schedule a consultation today and get started on your dream smile!