5 Tips to Make Your Dental Visits A Breeze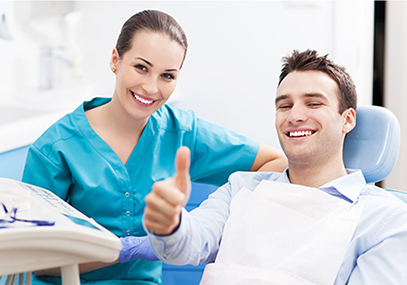 Do you keep putting off visiting the dentist?
For some, going to the dentist can feel daunting or anxiety-inducing. We understand this, but we want you to get that beautiful, healthy smile you deserve. With the right approach, mindset and a few simple tips, you can make your dental visits a breeze so let's get started!
In this article, we'll share 5 practical tips to help you have a smooth and stress-free experience during your next dental visit.
1. Scheduling Your Appointment
Choosing the right time for your dental visit can definitely affect your overall experience. Try to schedule your appointment at a time when you are least likely to be rushed or stressed. Avoid peak hours or days when you have a busy schedule.
By selecting a convenient time, you can approach your visit with a relaxed mindset, ensuring a more pleasant experience.
2. Honest & Open Communication
Clear and open communication with your dentist is key to making your dental visit comfortable. Before your appointment, take some time to jot down any concerns or questions you may have so that you don't miss out when asking your dentist.
Sharing these with your dentist will help them address your worries, provide explanations and offer reassurance. Remember, our caring dental team is there to support you and make your visit as stress-free as possible.
3. Practice Good Oral Hygiene
Practicing good oral hygiene before your dental visit not only keeps your mouth healthy but also helps us to make quicker, more accurate assessments during your visit. Brush your teeth thoroughly, floss and use mouthwash to ensure your mouth feels fresh and clean. Don't brush your teeth aggressively, however, as this could do more damage to your teeth than good.
This simple routine not only contributes to your overall oral health but also makes your visit more comfortable for you and efficient for your dentist.
4. Arrive Early
Arriving early at the dental office gives you time to settle in and relax before your appointment. It allows you to complete any necessary paperwork without feeling rushed. Use this extra time to engage in calming activities such as deep breathing or listening to your favourite music.
Being in a relaxed state of mind will help you feel more at ease during your visit.
5. Keep Your Mind Busy!
Distraction can be an effective technique to alleviate anxiety during a dental consult. Consider bringing headphones and listening to your favourite music, podcast or audiobook during your appointment.
At Studfield Dental Group we have an incredible, caring team and a welcoming environment that will help keep your mind at ease during your dental visits. We can help keep you preoccupied and help make time pass more quickly at our premium dental clinic.
Remember, regular dental visits are essential for maintaining oral health so let us help you get the smile you deserve.
By following these 5 tips, you can transform your dental visit into something you will never cross off from your to-do list!