Implant Supported Bridge vs. Partials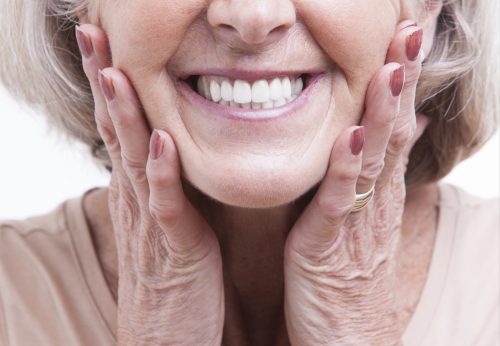 When you need to replace a missing tooth, it's nice to have different options available to choose from. But sometimes even if you know both choices are good ones, it can be hard to pin down the one that's best for you individually.
Removable partial dentures and implant supported bridges are two good examples. Both are useful for replacing several teeth at once, yet, each has added advantages over the other that are worth considering.
Benefits of Implant Bridges
Using a pair of dental implants, a fixed (permanent) bridge can be securely attached into place, making it so that you never have to take anything in or out. There are no bulky foreign objects covering parts of your mouth; the implant bridge falls directly in line with your neighbouring teeth.
Plus, implants last for several years or even up to an entire lifetime. Unlike other types of removable acrylic devices, it's not likely for your implants to wear out. Investing in them is a good long-term decision. Although they may be more expensive at first, understanding that implants offer the best return on investment actually makes them the most affordable choice in the long run.
Pros for Partials
A partial denture is a fast and affordable solution for replacing missing teeth in a short time frame. It's made to comfortably snap into place on an acrylic or metal base. In some cases, teeth can be added to the existing partial at a later time (depending on the situation.)
With a partial denture, you can see the end result much sooner than implants (due to the extra surgical and recovery time needed.)
Getting Started
Find out if you qualify for an implant supported bridge or partial denture by requesting a visit at Studfield Dental Group in Wantrina South. We're also open on the weekends!