Dental Imaging
Leading technology for your dental needs
What Is Dental Imaging?
---
We typically require dental imaging for a range of treatments including general check-ups, implant surgery, root canal treatment, sleep dentistry and wisdom tooth removal. Our dental and oral surgeons possess the technical know-how and expertise needed to utilise dental imaging and make planning your dental procedures all the more easier and accurate. Dental imaging services allow our dentists to get a clear picture of even the most hidden areas inside your mouth. These images will help us understand your teeth and gums and detect any problems and where these issues stem from.
What can Dental X-rays find?
Tooth decay between teeth
Bone loss in the jaw
Impacted and unerupted teeth
Abscesses
Cysts
Gum health
Infections around the teeth
Oral cancer
Status of existing dental restorations
Get in touch with our team today to learn more about our imaging capabilities and facilities.
Panoramic OPG X-Ray
---
A panoramic (wide view) X-ray of the lower face allows a view of the mouth, teeth and bones of the upper and lower jaws. OPG X-rays are an important diagnostic tool for all dental procedures since it provides full mouth x-rays on the spot, leaving no time wasted and allowing you to get all the necessary procedures done in one place.
These x-rays are particularly helpful to pinpoint decay, infections, developmental issues, trauma and the general health of your gum, bones and any previously done dental restorations. We recommend keeping these X-rays updated every 2 years.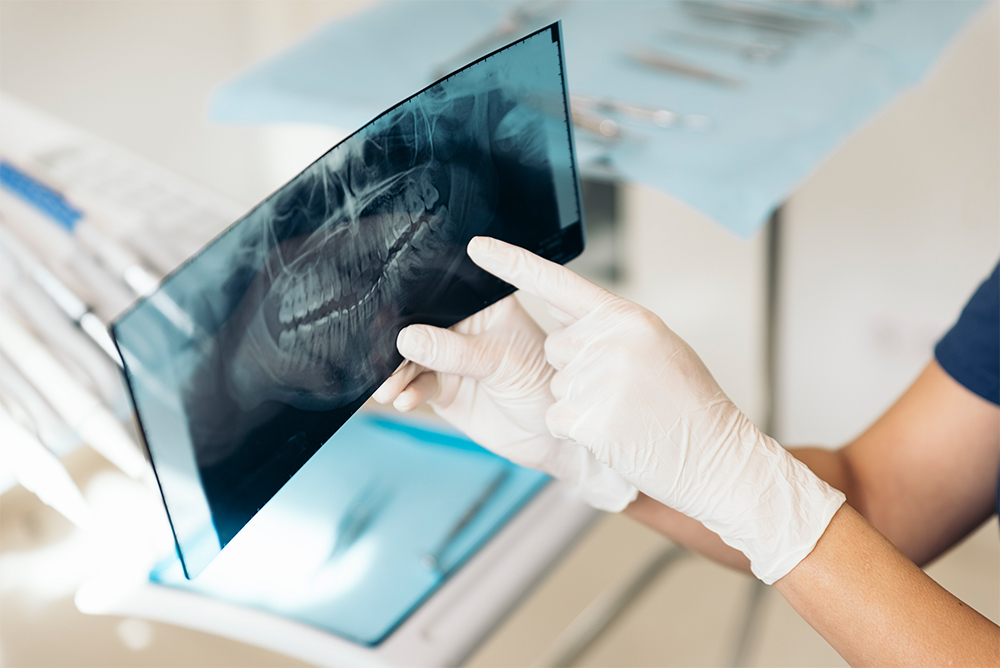 Lateral Cephalometric X-ray
---
Lateral Cephalometric X-rays take a lateral (sideways) view of the face which demonstrates the bones and facial contours of the profile. Lat Ceph x-rays are usually used in the diagnosis and treatment of orthodontics since it shows the position and growth of all teeth, even including the ones that haven't erupted yet. They can also be used to diagnose any problems with your jawbone and the joint that connects it to your head.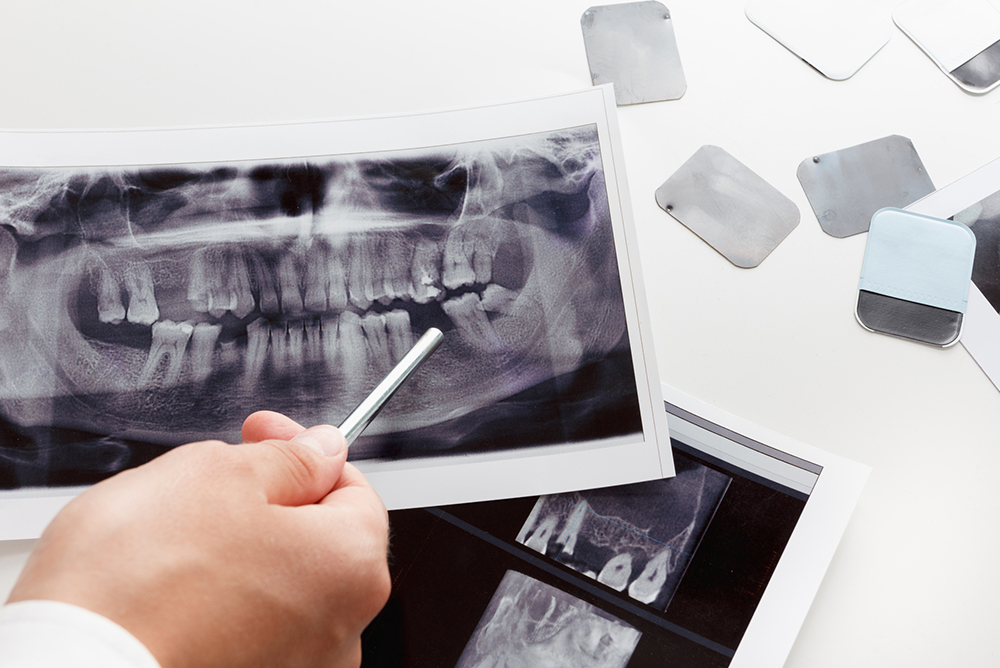 Bitewing X-ray
---
Bitewings are a diagnostic tool used to view the interproximal (in-between) surfaces of the teeth. This means that they are particularly useful when it comes to identifying decay between your teeth. Bitewing X-rays should be taken every 2 years to ensure there is no active decay or bone loss. This is typically performed by having the patient bite down on a piece of plastic with x-ray film in the centre.
Peri-Apical X-ray
---
Carried out in a similar manner to the Bitewing, this is an x-ray that shows the full length of the tooth, from the tip of the crown to the base of the root. It identifies bone levels (height, width and density) as well as cysts and abscesses. This x-ray is used mostly for Endodontic (Root Canal) treatment and implant placement. Periapical x-rays are also used as a diagnostic tool for pain relief.
Advanced imaging & better dental care at SDG
3D CBCT Scan / CT Scan
---
SDG Dental offers a remarkable new technology that creates virtually limitless views of the face, it's called 3D Imaging (3D CBCT). 3D CBCT imaging has become increasingly important in treatment planning and diagnosis in implant dentistry as well as endodontics, periodontics and orthodontics. It's fast, simple and completely painless – a single 10-second scan. And, from that scan, the practitioners can quickly see computer-generated views of the bones of the face, the teeth, and other details from any angle, in 3D and in colour!
It's important for your doctor to have accurate and complete information to plan your treatment. 3D Imaging provides that information, with a host of advantages for you and your dentist.
Is Dental Imaging Safe?
---
Dental imaging techniques, including X-rays and other advanced methods, are considered safe and crucial tools in modern dentistry. These techniques are designed to provide us with valuable insights into your oral health and aid in diagnosing various conditions.
We have a team of highly qualified dentists and use advanced equipment to ensure your safety during the imaging process, so there's absolutely nothing to worry about! Additionally, we always take into consideration factors such as your age, medical history, and the necessity of dental imaging to tailor our approach accordingly.

Dental Imaging at SDG Wantirna
---
Early detection of dental problems can save you a lot of time, money and pain. The best way to detect problems early on is through dental X-rays. At SDG In Wantirna, we utilise dental imaging not just to treat existing problems but also to prevent dental issues from occurring in the first place.
With advanced imaging technology and a qualified and skilled team, we may recommend dental x-rays to help you maintain good oral hygiene and a beautiful smile. Experience premium facilities and better treatments, give us a call to schedule your dental visit!