General Dentistry
Dental solutions for your entire family
Did you know that dental health is closely linked to heart disease and other health complications? That is why regular dental check-ups are important for overall good health. At Studfield Dental, we can help with all your dental needs, from general check-ups to cosmetic dental care. We have the technology and expertise to provide quality family dental care at affordable prices.
General dental health refers to dental health procedures which include oral exams, cleaning, dental imaging, the removal of plaque and minor fillings. General dental treatments take less time to recover from than major dental procedures and are usually done within a few hours. Keep reading for some of the dental solutions we offer here at Studfield Dental Group!
Regular Dental Checkups
---
Dental examinations are an important process that should be performed every 6 months.
During this appointment, our dentist will examine the teeth and surrounding tissue for oral health and also for cosmetic dental processes, which will help us better understand how we can improve the appearance of your smile according to your needs. We offer various solutions, which you can opt for individually or as a package to give yourself a complete smile makeover!
Some of our individual treatments like teeth whitening or dental crowns may be all you need to give yourself a bright, new smile. When you come in for your appointment, we'll perform a thorough evaluation and sit down with you for a discussion on what solutions would be most ideal to improve your smile.
Scale and Clean
---
Scale and clean refers to the process of removing existing plaque and tartar that has developed on the teeth over time. Although you may regularly practice good hygiene techniques at home there are areas you can't access with your tooth brush. It is a simple and non-invasive treatment that contributes to the overall well-being of your teeth and gums. Professional cleaning can also remove surface stains, leaving your teeth looking brighter and whiter.
Restorations / Fillings
---
Fillings are a procedure practiced to treat a tooth that has been affected by decay, wear or trauma and restore it to its regular function. These treatments aim to preserve the tooth's structure and functionality while preventing further deterioration and tooth loss.
During restorations, dentist will remove all bacteria from the area, clean and fill the tooth. This process restores the tooth's shape, function and strength while preventing further decay or damage.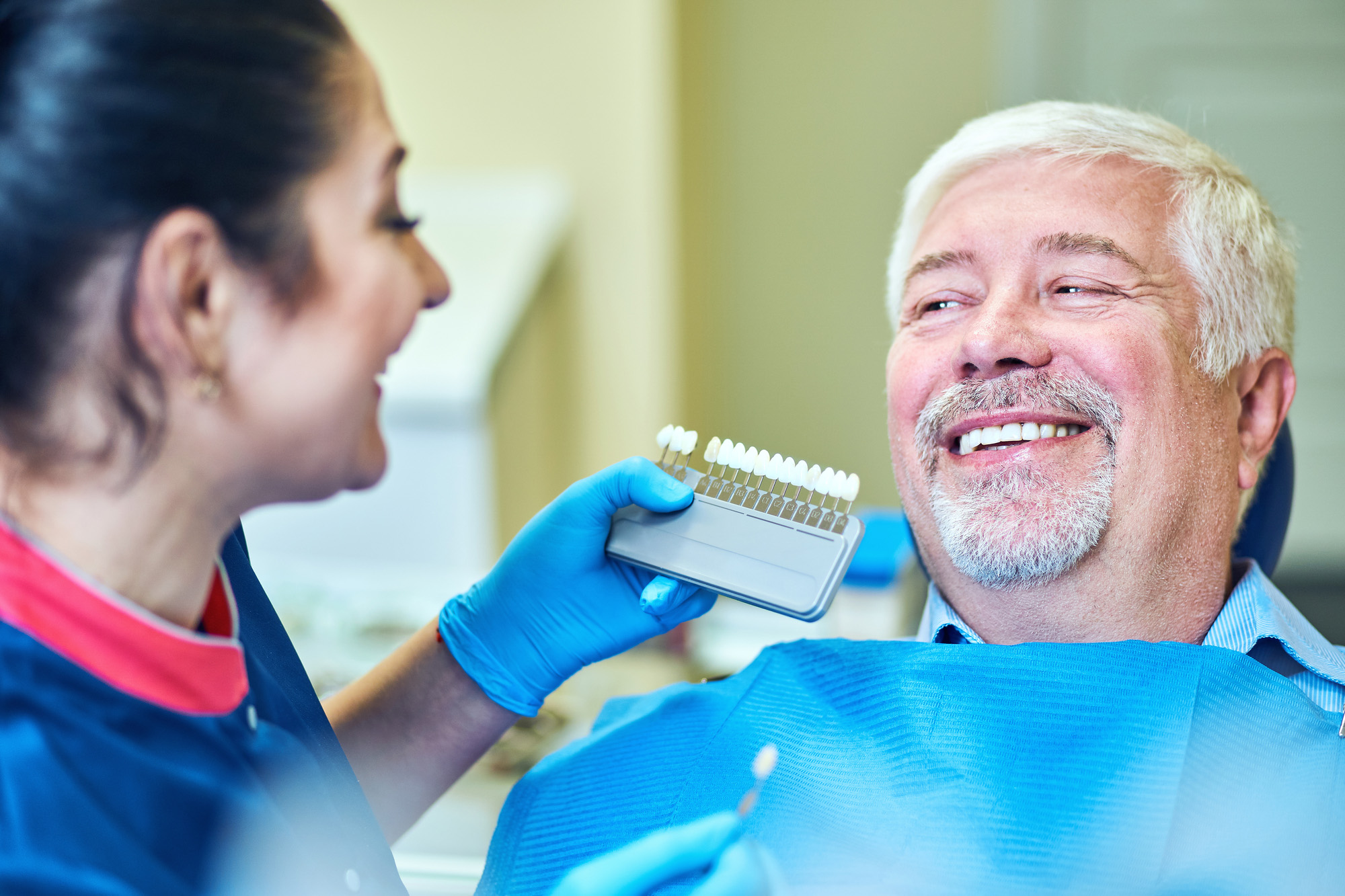 Fissure Sealants
---
Fissure sealants are a preventative measure generally performed on children or teenagers. The seal is placed on the biting surfaces of your back teeth which generally attract tooth decay and are difficult to clean with your toothbrush. The treatment is quick, painless and non-invasive. Fissure sealants create a smooth and protective barrier over the grooves, preventing food and bacteria from getting trapped and reducing the risk of activities.
Affordable Dental Implants
---
Our affordable Dental Implants are a reliable and permanent solution used to replace missing teeth or damaged teeth that cannot be saved by conventional means. Dental implants can be used with other solutions as well, like implant-supported dentures or all-on-4 implants, to make the end result more durable and comfortable. You can choose to have the dental implant procedure in the dental chair under local anaesthesia or using our in house General Anaesthesia facility to make this a painless process.
Get a healthy smile with general dentistry!
Endodontic / Root Canal Treatment
---
The dental pulp is the soft tissue which comprises of blood vessels, tissue fibres and nerve fibres. These are confined in channel/s that runs through the crown and roots of a tooth. The most common cause of pulp damage is deep tooth decay, which inevitably leads to bacteria invading the pulp.
The pulp may then become inflamed or infected, in which products of the infection may not only spread through the tooth pulp it can also affect the surrounding bone. An abscess may result from this, leading to swelling and discomfort. Not all abscessed teeth become symptomatic and many are diagnosed at clinical and radiographic examinations.
Other causes of pulp damage include trauma, leaking fillings, extensively worn and cracked teeth, and periodontal (gum) disease. In order to treat this severe form of infection, we employ endodontic dentistry (otherwise known as root canal therapy) to save your tooth. If the damage is too advanced for a root canal, then extraction of the tooth is the last remaining solution. Root canal therapy is a safe way of saving and restoring your tooth to its original shape and function. After all, there is no real substitute for your own tooth so this solution is the best course of treatment.
At SDG our dentists employ the latest technology to help make your root canal treatment and experience as comfortable as possible.
General Dental Care At Studfield Dental Group
---
At Studfield Dental Group, we are dedicated to providing high-quality general dental care to our valued patients. Our highly skilled, experienced and caring team strives to ensure that you and your family enjoy optimal oral health.
Our friendly staff and welcoming atmosphere aims to make your every dental visit a comfortable and pleasant experience. Equipped with the latest technology, we are here to help you achieve the best possible results.
We also offer a wide range of other dental services from cosmetic dentistry, orthodontics, emergency care, family dentistry and much more so that you get the dental care you need.
Schedule an appointment with us today, and let us take care of your smile with utmost care and expertise!